There are many different face paints on the market that will get the job done. Some, however, are better than others and depending on your skin type, you may need to pay especially close attention to the ingredients in the paint. Also, note that there is some concern that some face paints may be contaminated with lead or other heavy metals, so you want to be careful which products you choose. Fortunately, there are a variety of organic and non-toxic face paints and formulas of all kinds.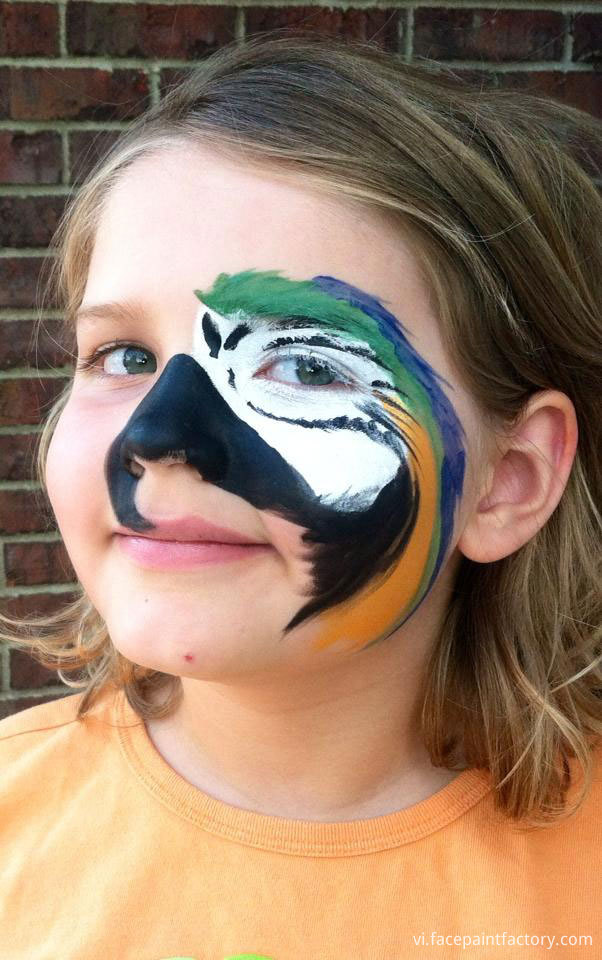 Even if your daily makeup routine is minimal — or nonexistent — you may want to dial it up for Halloween. Whether you're going green to transform into a wicked witch, bright blue for becoming a Na'vi creature, or dark red to match your devil ears, a vividly pigmented face paint helps bring your costume to life. But not all Halloween makeup are created equal, and some of the lower-quality products out there can be drying or damaging to your skin. Here is some popular best body face paint for Halloween. Maybe you like it.
1.Snazaronn face paint set
When you're going to be painting a lot of faces, this ultimate party pack from Snazaroo is ready for the job.
2.Blue Squid face paint set
It's a fun kit that offers a ton of options,the paints are easy to work with, and the colors are vivid and stay on well without smudging or rubbing off on clothing.
3.Artiparty face paint set
When you've got sensitive skin, you never know what may cause a reaction, that's why people love this face paint from Blue Squid. It's hypoallergenic, paraben-free, FDA compliant, and it washes off easily without the need for harsh scrubbing.
4.Create a Face face paint set
This kit from Create a Face, however, makes it easy to get started as it includes adhesive stencils. That means you just fill them with the paint for awesome-looking results.
Company Name : Shijiazhuang Ditiantai Electronic Commerce Co., Ltd.
Website :http://luckyart.en.alibaba.com , http://facepaintfactory.com
Company Address :Taifeng Building 705,Zhonghua Street, Shijiazhuang, Hebei, China .
Tel Number :+86-311-89849060
Skype:zsslife@outlook.com
Email:janice@flowerface-dtt.com